PAWEŁ KAMIŃSKI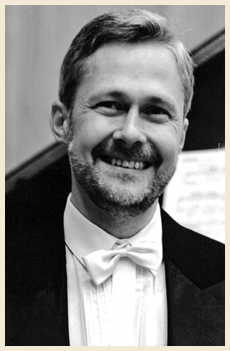 Pianist, pedagogue, co-editor of the National Edition and President of the Foundation`s Board.
After graduation with honours from the Fryderyk Chopin Academy of Music in 1983 (classes of Professors Jan Ekier and Alicja Paleta-Bugaj) employed at the Chopin Academy and is currently professor at the Chair of Piano.
Paweł Kamiński worked with Professor Ekier on the National Edition project and supervised computer typesetting of the Edition`s volumes. He specialises in the field of urtext editions.
Paweł Kamiński was giving recitals and performed concertos with orchestra (Chopin, Liszt, Prokofiev). He was a member of jury of the piano competitions in Poland, Spain and Japan. He was invited to give lectures and master classes at Music Academies and Universities in Poland, Germany, Hungary, Russia, Serbia, Spain, Switzerland, Turkey, China, Japan, Canada, USA, United Kingdom, France, Spain, Italy, Austria, Sweden.